Application Tools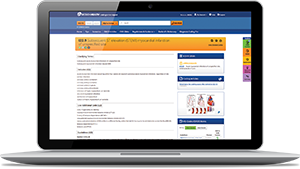 Protect your agency from coding mistakes and revenue loss with the Home Health Coding Center – the single online agency resources for all of your coding & OASIS needs.
Find it faster!
Our DHSearch engine combs the ICD-10 code set and OASIS data set to locate the guidance you need in less than a second.
Increase accuracy!
Coding Center is updated in real-time. That means the guidance on the application always reflects the latest information from both official and DecisionHealth expert sources, so you get the expert instruction you need to decrease denials, avoid scrutiny and improve regulatory compliance.
Make it your own!
Customize the application to your specific needs with personalized notes and bookmarks that ensure consistency and maximize efficiency.
Empower your home health and hospice agency to submit clean claims for fast and full reimbursement!
Learn more or contact a product specialist today!