Master OASIS-C2: Minimize Productivity Losses and Comply With New Guidance
Presented on: 
Thursday, July 27, 2017
1:00-2:30 p.m. Eastern

Presented by:
Ann Rambusch, MSN, RN, HCS-D, HCS-O
Level of Program: 
Intermediate

OASIS-C2 is the single biggest regulatory change that is decreasing clinicians' productivity in 2017, according to a recent DecisionHealth survey. New questions that were added for OASIS-C2 slow clinicians down, contributing to longer visits and documentation time; what's more, incorrect OASIS answers also impact episode payments and outcome scores.
During this 90-minute webinar, OASIS expert Ann Rambusch, MSN, RN, HCS-D, HCS-O, will share tips for answering key OASIS-C2 questions correctly based on the latest CMS OASIS Q&As. Plus, she'll share how answering OASIS items for conditions such as pressure ulcers and bowel incontinence can impact your risk adjustment scores.
Stop the productivity drain and ensure your outcome scores are accurate. Attend this webinar to stay up to date on OASIS-C2 guidance and get tips for helping clinicians answer OASIS items accurately and efficiently.
At the conclusion of this program, participants will be able to:
Comply with new guidance for OASIS-C2 pressure ulcer questions
Document discharge goals for new OASIS item GG0170C
Handle combination diabetes codes in M1028
Identify assessment strategies for 

 M1620 (Bowel incontinence)

Improve their speed and accuracy when conducting OASIS-C2 assessments
Improve risk adjustment scores, outcomes, and star ratings
Agenda
Plain-English explanations of CMS' new pressure ulcer guidance to answer M1311 and M1313 accurately 
Tips on answering GG0710C (Mobility) accurately 
Accurately answering M1028 (Active diagnoses) for patients with multiple diabetes & PVD diagnoses
Assessment strategies for

 M1620 (Bowel incontinence)

 to ensure proper risk adjustment
Best practices for speeding up documentation and OASIS responses to ensure timely OASIS completion
Live Q&A
Who Should Listen?
Clinicians
Quality managers
Directors of nursing
Administrators
---
Your Expert Presenter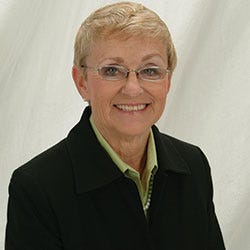 Ann Rambusch, RN, MSN, HCS-D, HCS-O, COS-C
Rambusch is a consultant who provides guidance to home health agencies on improving clinical and financial outcomes. Rambusch is a member of the Board of Medical Specialty Coding & Compliance (BMSC) and one of the lead technical advisors in the creation of the HCS-O exam. She also is a former administrator/general manager for Interim Healthcare in Austin, Texas.


---

How the Webinar Works
Add this webinar to your shopping cart or call toll-free 1-855-CALL-DH1 (1-855-225-5341).


In advance of the webinar you will receive a toll free telephone number with dialing instructions and a link to download the course materials. Listen in and follow along live on the web or stream the training On Demand after the live date. Note: On Demand viewers are eligible for CEUs.


There is no limit to the number of staff from your office who can listen to the webinar live via speakerphone* or view On Demand. Access to the On Demand version and its accompanying materials is guaranteed for 90 days from the date of purchase.


When prompted, you will have an opportunity to ask your questions during the live webinar only.

Webinar system requirements and program materials: 
To fully benefit from the webcast experience, please note you will need a computer equipped with the following: 

Browser: Microsoft Internet Explorer 6 or later, Firefox, Chrome, or Safari, with JavaScript enabled 
Internet: 56K or faster Internet connection (high-speed connection recommended) 
Streaming: for audio/video streaming, Adobe Flash plug-in or Safari browser on iOS devices 

Prior to the webinar, you will receive an email with detailed system requirements, your login information, presentation slides, and other materials that you can print and distribute to all attendees at your location. 


CAN'T LISTEN LIVE? 
No problem. The On-Demand version is now available. Use it as a training tool at your convenience—whenever your new or existing staff need a refresher or need to understand a new concept. Play it once or dozens of times. A $249 value! 
* One phone line per registration fee. Additional connections subject to additional registration fees.