Master OASIS-C2: Minimize Productivity Losses and Comply With New Guidance
Recorded • Thursday, July 27, 2017

On Demand access!

Presented by:
Ann Rambusch, MSN, RN, HCS-D, HCS-O
Level of Program: 
Intermediate

OASIS-C2 is the single biggest regulatory change that is decreasing clinicians' productivity in 2017, according to a recent DecisionHealth survey. New questions that were added for OASIS-C2 slow clinicians down, contributing to longer visits and documentation time; what's more, incorrect OASIS answers also impact episode payments and outcome scores.
During this 90-minute on-demandwebinar, OASIS expert Ann Rambusch, MSN, RN, HCS-D, HCS-O, will share tips for answering key OASIS-C2 questions correctly based on the latest CMS OASIS Q&As. Plus, she'll share how answering OASIS items for conditions such as pressure ulcers and bowel incontinence can impact your risk adjustment scores.
Stop the productivity drain and ensure your outcome scores are accurate. Attend this webinar to stay up to date on OASIS-C2 guidance and get tips for helping clinicians answer OASIS items accurately and efficiently.
At the conclusion of this on-demand program, participants will be able to:
Comply with new guidance for OASIS-C2 pressure ulcer questions
Document discharge goals for new OASIS item GG0170C
Handle combination diabetes codes in M1028
Identify assessment strategies for 

 M1620 (Bowel incontinence)

Improve their speed and accuracy when conducting OASIS-C2 assessments
Improve risk adjustment scores, outcomes, and star ratings
Agenda
Plain-English explanations of CMS' new pressure ulcer guidance to answer M1311 and M1313 accurately 
Tips on answering GG0710C (Mobility) accurately 
Accurately answering M1028 (Active diagnoses) for patients with multiple diabetes & PVD diagnoses
Assessment strategies for

 M1620 (Bowel incontinence)

 to ensure proper risk adjustment
Best practices for speeding up documentation and OASIS responses to ensure timely OASIS completion
Who Should Listen?
Clinicians
Quality managers
Directors of nursing
Administrators
Continuing Education 
Board of Medical Specialty Coding and Compliance
BMSC (Live + On Demand) - Attendance for the entire webinar, sponsored by Decision Health, is required to earn the continuing education unit. Upon the completion of the webinar, attendees will receive 1 HCS-D CEU from the Board of Medical Specialty Coding and Compliance.
(Ability to claim CEU for this webinar expires on: 7/26/18).
---
Your Expert Presenter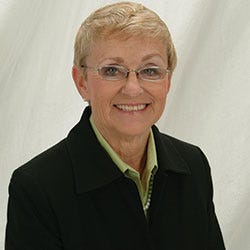 Ann Rambusch, RN, MSN, HCS-D, HCS-O, COS-C
Rambusch is a consultant who provides guidance to home health agencies on improving clinical and financial outcomes. Rambusch is a member of the Board of Medical Specialty Coding & Compliance (BMSC) and one of the lead technical advisors in the creation of the HCS-O exam. She also is a former administrator/general manager for Interim Healthcare in Austin, Texas.


---