Prepare for Another Round of F2F Probes and Minimize Denials With CMS' New Documentation Tool
Recorded • Wednesday, November 29, 2017
On Demand access!
Presented by:
Kathryn Roby
Level of Program:
Intermediate
Agencies are growing increasingly frustrated with CMS' continuous claims reviews, but it doesn't seem like they'll be getting a break anytime soon. CMS recently announced its Probe and Educate review will be expanded to include targeted review. Previous rounds of Probe and Educate have cost agencies hundreds of thousands of dollars in denied claims, with overall denial rates around 50%. Future targeted medical reviews could cripple some agencies and put others out of business entirely. Now, though, CMS has released a new claims review flow chart that clarifies the documentation needed from agencies during face-to-face Probe and Educate review, targeted review, and other claims reviews.
During this 90-minute webinar, veteran home health documentation expert Kathryn Roby will walk through results and share lessons learned from the first two rounds of the Probe and Educate reviews. Roby will also provide details about the next round of targeted reviews and give agencies tips on following CMS' new documentation tool to minimize their risk and get paid the money they deserve.
At the conclusion of this on-demand program, participants will be able to: 
Improve compliance with plans of care and certification requirements
Understand documentation techniques for supporting homebound status and need for therapy services
Implement specific process changes to minimize risk in future reviews
Effectively communicate with MACs about denials
Develop strategies to appeal denied claims
Who Should Listen?
Administrators
Clinical managers
Quality mangers
Compliance officers
Nurses
Physical therapists
Agenda 
What is CMS looking for in its targeted reviews?

Step-by-step guide for following CMS' new claims review tool

How can home health agencies improve success rates during targeted reviews?

A guide for creating and packaging your response to the initial ADR

What have other providers done to help them pass the first rounds of reviews?

Tips for improving your success rate

What do you do if your claims are denied? What are the next steps?

A review of the steps in the appeal process
Tools
A resource list of CMS links to guidance on the review/denial/appeal process
CMS review tool/documentation flow chart
Sample documentation that will pass your next round of reviews
Continuing Education
BMSC
(Live + On Demand) - Attendance for the entire webinar, sponsored by Decision Health, is required to earn the continuing education unit. Upon the completion of the webinar, attendees will receive 1 HCS-D CEU from the Board of Medical Specialty Coding and Compliance.   (Ability to claim CEU for this webinar expires on: 11/28/18)
---
Your Expert Presenter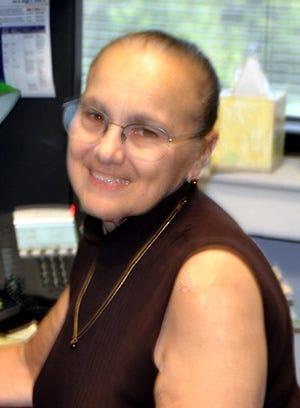 Kathryn Roby is a consulting director for home healthcare at Qualidigm.  She teaches nurses in Connecticut how to improve home health clinical outcomes and reduce acute care hospitalizations. She is a clinical audit specialist, conducting on-site audits of home healthcare agencies, analyzing workflow processes, and making recommendations for efficient processes. Roby also functions as a quality manager for home healthcare providers with limited staff, reviewing records, recording information, and completing state and federal quality audits. She led the development of SMARTAUDIT®, a first-of-its-kind online software tool that lets home health agencies automate their audit and reporting requirements.
Prior to Qualidigm, Roby was the director of compliance and reimbursement at New England Homecare, Inc. While there, she coordinated a multi-year project to bring four branches serving 1,200 patients a day into a fully electronic health record system.
---