Ensure Compliance and Mitigate Risk With New Patient Rights CoP
Now available ON-DEMAND
Presented on:
Tuesday, January 30, 2018
Presented by:
J'non Griffin, RN, MHA, WCC, HCS-D, HCS-H, COS-C 
Level of Program:
Intermediate
CMS estimates that compliance with the patient rights provisions of the new Home Health Conditions of Participation (CoP) will be the most costly, with a price tag of $147 million and a time commitment of 2 million hours. Out of all the CoPs, the draft interpretive guidelines around patient rights are the most extensive and will require the most work when it comes to updating policies and procedures. Home health agencies that don't put in that work could face deficiencies on a survey.
During this 90-minute on-demand webinar, expert speaker J'non Griffin, RN, MHA, WCC, HCS-D, HCS-H, COS-C, will explain the steps needed to ensure appropriate timing and communication of patients' rights. Participants will also learn how to create and/or update patient rights policies and procedures to comply with the new CoP.
At the conclusion of this on-demand program, participants will be able to:
Identify the changes they must make to their patient rights forms, policies, and procedures
Avoid common survey deficiencies involving patient rights
Recognize the need to quickly obtain written paperwork (such as power of attorney) as a result of the new CoP
Understand the various new details within the interpretive guidelines involving patient rights
Who Should Listen?
Agency owners
Administrators
QAPI staff
Compliance officers
Agenda
Review of the major requirements involving patient rights, including the timeline by which patients must be informed of their rights
What's included in the interpretive guidelines for surveyors involving patient rights
Understanding the differences between legal and patient-selected representatives
Guidance about interpreters and providing information to patients in a language they can understand
How to handle complaints as a result of the new CoP
Tools
Sample patient rights and responsibilities document

Meet the Speaker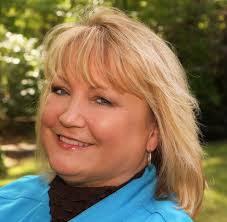 J'non Griffin, RN, MHA, WCC, HCS-D, HCS-H, COS-C, AHIMA-approved ICD-10-CM trainer/ambassador, is owner and president of Home Health Solutions LLC in Carbon Hill, Alabama, and a 26-year veteran of homecare as an RN. She offers home health consulting on many topics, including quality assurance and performance improvement, program development, coding and OASIS review, staff education, and plan of care compilation. Griffin has experience as a field nurse, director, and executive with home health and hospice agencies.