OASIS-D Is Coming: Prepare Your Clinicians Today to Prevent Productivity Losses
Presented on:
Wednesday, July 25, 2018
1:00-2:30 p.m. Eastern
Presented by:
Arlynn Hansell, PT, HCS-D, HCS-H, HCS-O, COS-C
Owner of Therapy and More, LLC, DB Healthcare Consulting
Level of Program:
Intermediate
The next major revision of the OASIS assessment is underway, and now is the time to train clinicians and update processes to prevent productivity losses. The new Section GG items are expected to take more time as clinicians gather the necessary information; in addition, the new items may require some policy changes around how nurses and therapists collaborate and share information.
During this webinar, OASIS expert and therapist Arlynn Hansell will share how clinicians can capture the new information in the least amount of time. In addition to the new GG items, Hansell will review the items that clinicians will no longer need to answer.
Make sure your agency is ahead of the game when it comes to these imminent changes and new challenges to ensure your outcomes don't suffer.
This detailed webinar will help you:
Understand what items will be added and what items will be deleted in the final OASIS-D item set
Maximize productivity and ensure correct responses by encouraging collaboration between nurses and therapists
Update policies to comply with the expanded one-clinician rule
Identify challenges and overlap between new Section GG items and existing items capturing activities of daily living
Agenda
Simple explanation of new OASIS-D items
List of items that will be removed in OASIS-D
Strategies for clinician collaboration under the newly expanded one-clinician rule
Tips for writing discharge goals to accurately answer new Section GG items
Bonus Tool!
Item crosswalk areas of overlap between existing and new items capturing activities of daily living
Who Should Listen?
Administrators
Clinical managers
Quality mangers
Compliance officers
RNs and PTs
Your Expert Presenter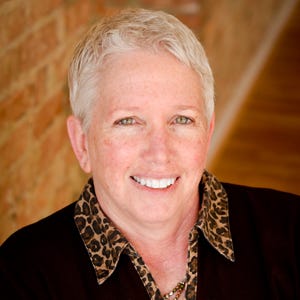 Arlynn Hansell, PT, HCS-D, HCS-H, HCS-O, COS-C
Owner of Therapy and More, LLC, DB Healthcare Consulting
Hansell has been a physical therapist in the home health setting since October 1998, holding positions of field therapist, rehab manager, and quality/compliance assurance. As owner of Therapy and More, LLC, she assists agencies in achieving therapy documentation and practice excellence in order to better position themselves against auditors. Consulting services further consist of OASIS auditing and coding practice. She has been a member of the American Physical Therapy Association since 1995, where she recently served as the Vice President of the Home Health Section.