Think Through Pathophysiology to Avoid Costly Coding Mistakes
Available ON-DEMAND
Presented on:
Wednesday, May 16, 2018

Presented by: 
Megan Batty, HCS-D 
J'non Griffin, RN, MHA, WCC, HCS-D, HCS-H, COS-C 

Level of Program: 
Intermediate
Coding home health charts is challenging—nonspecific documentation, ever-changing guidance, and ambiguous instruction are just a few of the hurdles home health coders face every day. Coders need every advantage they can get to code claims accurately. An understanding of common home health disease processes and their effects on the body will give any coder a leg up when choosing the appropriate diagnosis.
Join coding experts Megan Batty and J'non Griffin as they detail the pathophysiology behind disease processes and body systems that are frequently seen and taken care of in the home health environment. Learn which areas of coding require closer attention, what risky areas to look for, how to decipher and apply guidance with appropriate nuance, and when to act cautiously and query physicians. This comprehensive webinar will also summarize the potential financial consequences of making mistakes in these situations.
This detailed webinar will help you:
Understand key areas of pathophysiology driving the common home health disease processes, letting you code these diagnoses accurately and to the highest level of specificity
Quickly recognize inconsistencies to know when physician queries are necessary
Understand the proper interpretation of the "with" and "in" conventions
Know when to use caution in making unconfirmed assumptions between certain diagnoses
Easily distinguish between the available codes for different forms of COPD
Code the different types of dementia and anemia correctly
Agenda
Understand the pathophysiology driving the common home health disease processes such as diabetes, hypertension, and chronic kidney disease 
Learn how to recognize critical inconsistencies in documentation, such as confusing wound information, that could lead to key coding errors 
Know when to exercise caution in making assumptions via the "with" or "in" conventions to avoid potentially costly coding mistakes 
Easily distinguish between the available codes for different forms of COPD, including when various COPD conditions are exacerbated, and when other complications such as infections or other respiratory conditions are present 
Understand how to code the different types of dementia and anemia correctly 
Learn to exercise best practices to ensure consistently accurate and defensible coding 
Bonus Tool!
Tool for common home health diagnosis impacted by the "with" and "in" convention
Who Should Listen? 
Home health coders
Coding supervisors
Hospice administrators
Contract coding supervisors
Independent contract coders
Continuing Education:
Board of Medical Specialty Coding & Compliance (BMSC)
The Board of Medical Specialty Coding & Compliance has approved 1 continuing education unit for this webinar. (HCS-D). Ability to claim CEU's for this webinar expires on 06/06/18.
---
Your Expert Presenter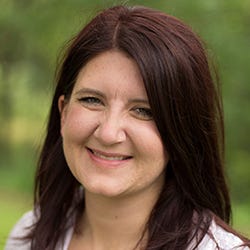 Megan Batty, HCS-D, has worked for DecisionHealth since 2008 as a graduate fellow, editor, and junior product manager. She has covered multiple aspects of home healthcare for Home Health Line, OASIS-C & Outcomes Solutions, and Private Duty Insider, but has spent the majority of her time writing about home health diagnosis coding as the executive editor of Diagnosis Coding Pro for Home Health. She's worked on many of DecisionHealth's industry-leading coding products, including the Complete Home Health Coding Manual, the Coding & OASIS Field Guide, and the Home Health Coding Companion and Documentation Trainer; she was also the developer of the new Wound Coding & OASIS Field Guide.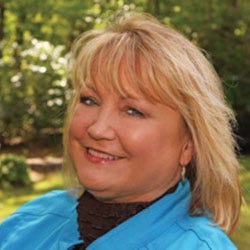 J'non Griffin, RN, MHA, WCC, HCS-D, HCS-H, COS-C, AHIMA-Approved ICD-10-CM Trainer/Ambassador, is the president of Home Health Solutions, LLC. She offers home health consulting on many topics including quality assurance and performance improvement, program development, coding and OASIS review, staff education, and plan of care compilation. Griffin has experience as a field nurse, director, and executive with home health and hospice agencies.

How the Webinar Works
Add this webinar to your shopping cart or call toll-free 1-855-CALL-DH1 (1-855-225-5341).
In advance of the webinar you will receive a toll free telephone number with dialing instructions and a link to download the course materials. Listen in and follow along live on the web or stream the training On Demand after the live date. Note: On Demand viewers are eligible for CEUs.
There is no limit to the number of staff from your office who can listen to the webinar live via speakerphone* or view On Demand. Access to the On Demand version and its accompanying materials is guaranteed for 90 days from the date of purchase.
When prompted, you will have an opportunity to ask your questions during the live webinar only.
Webinar system requirements and program materials:
To fully benefit from the webcast experience, please note you will need a computer equipped with the following: 
Browser: Microsoft Internet Explorer 6 or later, Firefox, Chrome, or Safari, with JavaScript enabled
Internet: 56K or faster Internet connection (high-speed connection recommended)
Streaming: for audio/video streaming, Adobe Flash plug-in or Safari browser on iOS devices
Prior to the webinar, you will receive an email with detailed system requirements, your login information, presentation slides, and other materials that you can print and distribute to all attendees at your location.
COULDN'T LISTEN LIVE?
No problem. The On-Demand version is now available. Use it as a training tool at your convenience—whenever your new or existing staff need a refresher or need to understand a new concept. Play it once or dozens of times. A $249 value!
* One phone line per registration fee. Additional connections subject to additional registration fees.