QAPI for Outcomes and Compliance: Including Both Conditions of Payment and Participation
Available ON-DEMAND
Presented on:
Tuesday, July 17, 2018
Presented by:
Michael McGowan
Kristi Bajer, BSN, RN
Level of Program:
Intermediate
Agencies are often blindsided with additional documentation requests (ADRs) and claim denials, despite high marks on surveys. That's because they are auditing from accrediting guidelines, not CMS triggers.
Join us for a one-hour comprehensive webinar and learn how to stop confusing a billing audit with a QAPI program. Hear directly from a former state/CMS Region IX OASIS coordinator and a former regional director who facilitated multiple successful Joint Commission accreditation surveys. Together, these experts will teach you about the top triggers CMS uses when it examines your agency's OASIS submissions—and how you can avoid being a target. You'll also learn the importance of the Conditions of Payment.
This detailed webinar will help you:
Understand why a good survey does not protect you against audits
Learn how to stop confusing a billing audit with a QAPI program
Prepare for success in advance of CMS launching a claim review demonstration in five states (Florida, Illinois, North Carolina, Ohio, and Texas)
Consider the importance of using data to drive patient care
Learn how compliance will improve your QAPI program and patient outcomes
Understand that while agencies might be focused on complying with the revised home health Conditions of Participation, they also must understand the importance of the Conditions of Payment
Agenda 
Analyze the many things agencies do that trigger ADRs from CMS contractors 
Examine what language to avoid documenting because it will serve as a target for claims reviewers 
Review what reports to investigate to determine whether your agency may be a target for claims reviewers — and learn what to look for within those reports 
Describe how to make objective, consistent OASIS submissions 
Who Should Listen? 
Agency owners 
Administrators 
Clinical managers 
Quality mangers 
Compliance officers 
RNs and PTs 
Your Expert Presenter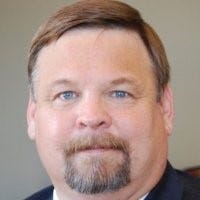 Michael McGowan, a former state/CMS Region IX OASIS coordinator, is a longtime homecare consultant. He is currently president of OperaCare in Socorro, New Mexico. OperaCare utilizes proactive OASIS analytics and systematized processes to exploit the entirety of home health payment models—establishing financial predictability, eliminating after-hours charting, minimizing additional documentation requests (ADR) and audit risks, and monitoring OASIS outcomes. McGowan is a regulatory expert in ZPICs, ADRs, and medical review.
Kristi Bajer, BSN, RN, started in homecare as a registered nurse case manager. Over the last 10 years, she has been a director of nursing, an administrator, and most recently a regional director over six agencies in Texas. As a regional director, she facilitated multiple successful Joint Commission accreditation surveys, including surveys without citations or recommendations. Bajer helped design programs for the top DRGs in her service area, drastically decreasing readmissions and increasing referrals. Today, she assists agencies with external chart audits and Medicare appeals, as well as providing training and coaching on OperaCare.

Webinar system requirements and program materials:
To fully benefit from the webcast experience, please note you will need a computer equipped with the following: 
Browser: Microsoft Internet Explorer 6 or later, Firefox, Chrome, or Safari, with JavaScript enabled
Internet: 56K or faster Internet connection (high-speed connection recommended)
Streaming: for audio/video streaming, Adobe Flash plug-in or Safari browser on iOS devices
Prior to the webinar, you will receive an email with detailed system requirements, your login information, presentation slides, and other materials that you can print and distribute to all attendees at your location.
COULDN'T LISTEN LIVE?
No problem. The On-Demand version is now available. Use it as a training tool at your convenience—whenever your new or existing staff need a refresher or need to understand a new concept. Play it once or dozens of times. A $249 value!
* One phone line per registration fee. Additional connections subject to additional registration fees.