Rock Your Next CMS Review: Steps to Respond to an ADR, Prevent Denials
Available ON-DEMAND
Presented on:
Thursday, April 19, 2018
Level of Program:
Intermediate
Many agencies are receiving additional documentation requests (ADR), submitting the information that's requested, and getting denied. The experience is confusing and frustrating for many agencies, and those denials can add up to significant financial hardship.
Whether dealing with a CMS probe, a Zone Program Integrity Contractor (ZPIC), a Unified Program Integrity Contractor (UPIC), or a Recovery Audit Contractor (RAC), you need to have the right processes in place to survive.
During this webinar, former MAC Medical Review Nurse Annette Lee will help you successfully decipher request letters from CMS contractors and provide the necessary documentation to prevent denials. She'll share the ins and outs of the system, how to decipher the notices sent by MACs or audit contractors, and how to determine who is truly liable.
This step-by-step training will teach you how to:
Refine your workflow to respond quickly and efficiently to documentation requests 
Prevent denials by providing the MACs with what they need to justify claims 
Prepare for and respond to an ADR request from your MAC or an audit contractor 
Understand the language used in letters from MACs or audit contractors to determine if your agency really was denied and who is liable for what costs 
Agenda 
Breakdown of areas targeted by MACs and audit contractors 
Tips to shore up documentation 
Steps to dissect request letters and determine liability 
Process for responding to ADRs 
Strategies to arm your agency for your next review 
Bonus Tool!
ADRS Process Checklist
Who Should Listen?
Administrators 
Clinical managers 
Clinicians (RNs and PTs) 
Compliance officers 
Directors of nursing 
Quality managers 
Your Expert Presenter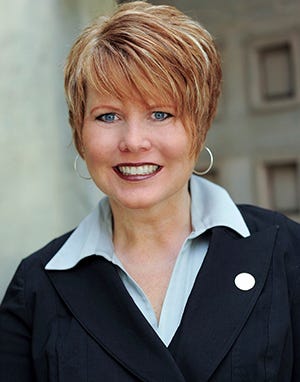 Annette Lee RN, MS COS-C, HCS-DD, is a registered nurse practicing since 1990, with the majority of her nursing experience in public health care, and her Master's in Health Care Administration. In 2000 she joined the home health intermediary Cahaba GBA where she became an instructor, providing education to home health and hospice providers on Medicare reimbursement issues and effective documentation strategies nationally.
After nearly a decade working for the intermediary, she began Provider Insights, Inc. In the private sector, she was able to provide insights into Medicare regulations and how to make them work for agencies on a day-to-day basis to both increase quality and reduce risk. CGS also contracted Provider Insights, Inc to perform all of the MACs clinical education for home health and hospice providers. Her broad experiences make her uniquely able to provide practical solutions to meet the requirements of the fiscal intermediary system and medical review within the "real world" environment of hospice and home health. She presents nationally on hospice, LCDs, home health coverage, OASIS, PPS, medical review/appeals, documentation and coverage.

How the Webinar Works
Add this webinar to your shopping cart or call toll-free 1-855-CALL-DH1 (1-855-225-5341).
In advance of the webinar you will receive a toll free telephone number with dialing instructions and a link to download the course materials. Listen in and follow along live on the web or stream the training On Demand after the live date. Note: On Demand viewers are eligible for CEUs.
There is no limit to the number of staff from your office who can listen to the webinar live via speakerphone* or view On Demand. Access to the On Demand version and its accompanying materials is guaranteed for 90 days from the date of purchase.
When prompted, you will have an opportunity to ask your questions during the live webinar only.
Webinar system requirements and program materials:
To fully benefit from the webcast experience, please note you will need a computer equipped with the following: 
Browser: Microsoft Internet Explorer 6 or later, Firefox, Chrome, or Safari, with JavaScript enabled
Internet: 56K or faster Internet connection (high-speed connection recommended)
Streaming: for audio/video streaming, Adobe Flash plug-in or Safari browser on iOS devices
Prior to the webinar, you will receive an email with detailed system requirements, your login information, presentation slides, and other materials that you can print and distribute to all attendees at your location.
COULDN'T LISTEN LIVE?
No problem. The On-Demand version is now available. Use it as a training tool at your convenience—whenever your new or existing staff need a refresher or need to understand a new concept. Play it once or dozens of times. A $249 value!
* One phone line per registration fee. Additional connections subject to additional registration fees.