Prepare for Hundreds of ICD-10 Code Changes Coming October 1
Available ON-DEMAND
Presented on:
Thursday, June 21, 2018
Presented by: 
Megan Batty, HCS-D 
Coding Product and Content Specialist 
Executive Editor, Diagnosis Coding Pro for Home Health newsletter 

Level of Program: 
Intermediate
Home health coders could have 435 ICD-10-CM code changes to deal with starting October 1, with 247 new codes, 139 revised codes, and 49 codes rendered invalid, according to the proposed ICD-10-CM code list released in April.
Before the first update to ICD-10, the code set had been frozen for five years. Since regular updates have resumed, a virtual flood of changes has been unleashed, and with it serious implications for home health coders. This year is no different.
Coders need to be informed of FY2019's new, deleted, and revised codes to make sure that come October, they can appropriately capture patients' conditions, stay in compliance, and ensure their agency gets all the rightful reimbursement it's entitled to.
Learn how these updates will impact the home health coding environment so you can start preparing now!
This detailed webinar will help you:
Understand key updates to the FY2019 code set, including new, deleted, and revised codes 
Prepare for code updates by learning how the changes will impact the codes you use most often 
Know which areas of coding will require greater, more detailed documentation in order to assign codes at the highest level of specificity 
Read and apply the changes to the tabular list and alphabetic index that will impact home health coding 
Agenda 
Get details on the 15 new codes for postprocedural infections proposed to be added to an expanded T81.4- subcategory, adding specificity regarding the location and depth of the infection 
Learn about the changes to neoplasm coding with 45 new codes to report carcinomas, malignant and benign neoplasms, and melanocytic nevii of the eyelids 
Understand when to use the four new codes that cover forms of cerebrovascular disease, including I63.89 (Other cerebral infarction) and I67.850 (Cerebral autosomal dominant arteriopathy with subcortical infarcts and leukoencephalopathy) 
Learn how to use the new, more specific myalgia codes that are set to expand from one to four, with the deletion of M79.1 (Myalgia) and the addition of four new codes 
Get details on when and how to use new codes for urethral stricture, horseshoe abscess, and unspecified cannabis use with withdrawal and dependence with withdrawal 
Understand which areas will require greater detail and better documentation in order to code to the highest level of specificity 
Bonus Tool!
Quick reference of the major code changes in each chapter
Who Should Listen? 
Home health coders 
Coding supervisors 
Hospice administrators 
Contract coding supervisors 
Independent contract coders 
Continuing Education:
Board of Medical Specialty Coding & Compliance (BMSC)
The Board of Medical Specialty Coding & Compliance has approved 1 continuing education unit for this webinar. (HCS-D). Ability to claim CEU's for this webinar expires on 06/06/18.
---
Your Expert Presenter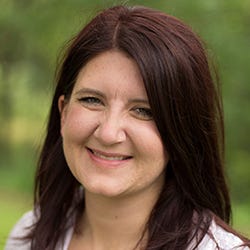 Megan Batty, HCS-D, has worked for DecisionHealth since 2008 as a graduate fellow, editor, and junior product manager. She has covered multiple aspects of home healthcare for Home Health Line, OASIS-C & Outcomes Solutions, and Private Duty Insider, but has spent the majority of her time writing about home health diagnosis coding as the executive editor of Diagnosis Coding Pro for Home Health. She's worked on many of DecisionHealth's industry-leading coding products, including the Complete Home Health Coding Manual, the Coding & OASIS Field Guide, and the Home Health Coding Companion and Documentation Trainer; she was also the developer of the new Wound Coding & OASIS Field Guide.
Webinar system requirements and program materials:
To fully benefit from the webcast experience, please note you will need a computer equipped with the following: 
Browser: Microsoft Internet Explorer 6 or later, Firefox, Chrome, or Safari, with JavaScript enabled
Internet: 56K or faster Internet connection (high-speed connection recommended)
Streaming: for audio/video streaming, Adobe Flash plug-in or Safari browser on iOS devices
Prior to the webinar, you will receive an email with detailed system requirements, your login information, presentation slides, and other materials that you can print and distribute to all attendees at your location.
COULDN'T LISTEN LIVE?
No problem. The On-Demand version is now available. Use it as a training tool at your convenience—whenever your new or existing staff need a refresher or need to understand a new concept. Play it once or dozens of times. A $249 value!
* One phone line per registration fee. Additional connections subject to additional registration fees.