Home Health CoP Boot Camp:
Ensure QAPI compliance, survey readiness
Course Overview
Comply with new CoP standards, and ensure success with help from DecisionHealth's home health compliance experts. 
This is your 6-month check-in to evaluate where your agency stands in its compliance with the new CoP requirements that took effect in January. Get a sneak peek into what surveyors are honing in on when it comes to compliance with the new CoPs. 
You'll receive best practices and strategies to help them with last-minute preparations you will need to comply with the new QAPI requirements that take effect July 13, 2018.
For more information about the Home Health CoP Boot Camp, contact customer service at 1-855-CALL-DH1 or customer@decisionhealth.com.
Home Health CoP Boot Camp
Course Location & Date
Monday, June 4, 2018 - Chicago, Illinois
Le Meridien Chicago – Oakbrook Center 
2100 Spring Rd 
Oak Brook, IL 60523 
1-800-543-4300 
Hotel website

Room rate $159/night 
Room rate cut-off: May 13, 2018
Reservation Center: 1-800-543-4300 and reference DecisionHealth CoP Boot Camp

DH Cancellation/Substitution Policy 
Cancellations received 30 days or more prior to the event are eligible for a credit or refund, less a $250 cancellation fee. The credit will be valid for up to 90 days from date of cancellation.
Cancellations made 30 to 14 days prior to the event are not eligible for refunds but are eligible for payment transfer (credit) to another H3.Group event, less a $250 cancellation fee. The credit will be valid for up to 90 days from date of cancellation.
Registrants(s) who cancel less than 14 days prior to the event will be considered "no shows" and will not be eligible for refunds/credits.
Registrants who do not cancel and do not attend are liable for the full registration fee.
Please notify the conference registrar at 1-855-CALL-DH1 with any requests for changes.
Transfers/substitutions of conference attendees are permitted at any time. However, for administrative purposes, please notify the conference registrar at 1-855-CALL-DH1 as soon as changes are made. Email customer@decisionhealth.com for cancellations. Phone cancellations are not accepted.
Home Health CoP Boot Camp
Agenda/Course Outline
Monday, June 4, 2018
7:00 – 8:00 a.m. Registration and Continental breakfast
8:00 a.m. – 9:30 a.m. It's time for your 6-month CoP check-up
Speaker: Diane Link
The new CoP standards and their interpretive guidelines for patient rights, infection control, discharge planning, care planning & coordination, took effect in January. Now's the time to check-in on your new policies and procedures to ensure they are fully compliant, identify any gaps, and focus in on the areas that need additional attention.
Bonus: Bring in samples of the policies you are most unsure about and our expert will review them to ensure they satisfy surveyors, and recommend revisions if necessary.
Tool: Audit tool to ensure policies are CoP compliant
9:30 a.m. – 10:30 a.m. Shore up the areas surveyors are focusing on
Speaker: Robert Markette
Learn which areas surveyors are attacking first when it comes to compliance with the new CoPs.  Don't wait until a surveyor comes knocking, ensure your policies and procedures are up to par. 
10:30 a.m. – 10:45 a.m. BREAK 
10:45 a.m. – 12:00 p.m. QAPI Prep: Identify gaps and fill the holes before it's too late
Speaker: Robert Markette
Run through the last-minute preparations you'll need to ensure you are compliant come July 13, 2018, when the new QAPI requirement takes effect. The CoP interpretive guidelines state that agencies should have one performance improvement project (PIP) either in development, on-going or completed every calendar year. Pinpoint where you are in the process, understand where you should be, and learn how to get into compliance quickly.
Bonus: Ensure your policies and procedures meet all of CoP guidelines for the infection control requirements.
Tool:  QAPI compliance checklist 
12:00 p.m. – 1:00 p.m. LUNCH 
1:00 p.m. – 2:15 p.m. Ensure your care planning and coordination are in line with CoPs
Speaker: Diane Link
New care planning and care coordination requirements are at the core of the new CoPs. Work through the interpretive guidelines to ensure your agency is creating a plan of care that is unique to the individual patient with limited orders and specific goals. Get strategies for communicating with and gathering information from providers in other settings. Plus, walk through the new home health aide supervision and training requirements to ensure your policies and day-to-day operations are compliant and can stand up to a survey.
2:15 p.m. – 3:15 p.m. Changing of the Guard: Understand new job descriptions and responsibilities
Speaker: Diane Link
Go over the standards that define the governing body, administrator, clinical manager, and parent-branch relationship. Ensure your organizational structure, including lines of authority and services furnished, is clearly defined in writing.
Tool: Sample policy defining organization structure, roles & responsibilities 
3:15 p.m. – 3:30 p.m. BREAK 
  
3:30 p.m. – 5:00 p.m. Patient rights: Identify risk areas, shore up compliance
Speaker: Robert Markette
The interpretive guidelines around patients' rights are the most extensive, and therefore this CoP requires the most work when it comes to updating policies and procedures. Ensure that you are in compliance with the communication standards around patients' rights, including timeframes and notifications to proper recipients (patient, legal representative, patient assigned representative).
Also, check your discharge planning and transfer process to make sure it's in line with the new guidelines, including the timing of regular re-evaluation and modification of the discharge plan, and involvement of physician, patient and caregiver. 
Home Health CoP Boot Camp
Your Expert Instructors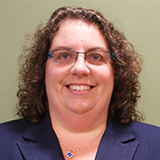 Diane Link | Director of Clinical Services for BlackTree Healthcare Consulting, Conshohocken, PA
Diane Link has more than 23 years of home health experience, having served as a nurse and performance improvement management director. Link is president of the Maryland National Capital Homecare.

Robert Markette | Attorney, Hall, Render, Killian, Heath & Lyman, Board Member AHCC
Robert's primary areas of practice are health law, Medicare/Medicaid compliance, fraud and abuse, employment law and litigation. He is certified in health care compliance by the Health Care Compliance Board. Robert assists clients including county health departments, home health agencies, private duty agencies, hospices and physicians with a wide range of health care compliance and litigation issues.
Home Health CoP Boot Camp
Continuing Education
Approved for 7.0 BMSC HCS-C CEUs
This program is preapproved by the Board of Medical Specialty Coding & Compliance (BMSC) for 7.0 CEUs for the Home Care Specialist – Compliance (HCS-C) credential.